Martial Arts Chula Vista
Here at Bonita Martial Arts Academy, we are happy to serve all of the South Bay including our neighboring city Chula Vista. When it comes to Martial Arts Chula Vista, we are at the top. Even our smaller classes have grown. We are the only Martial Arts School in Chula Vista Ca, that has each class according to the kids ages and skills and we provide Adult Martial Arts programs as well.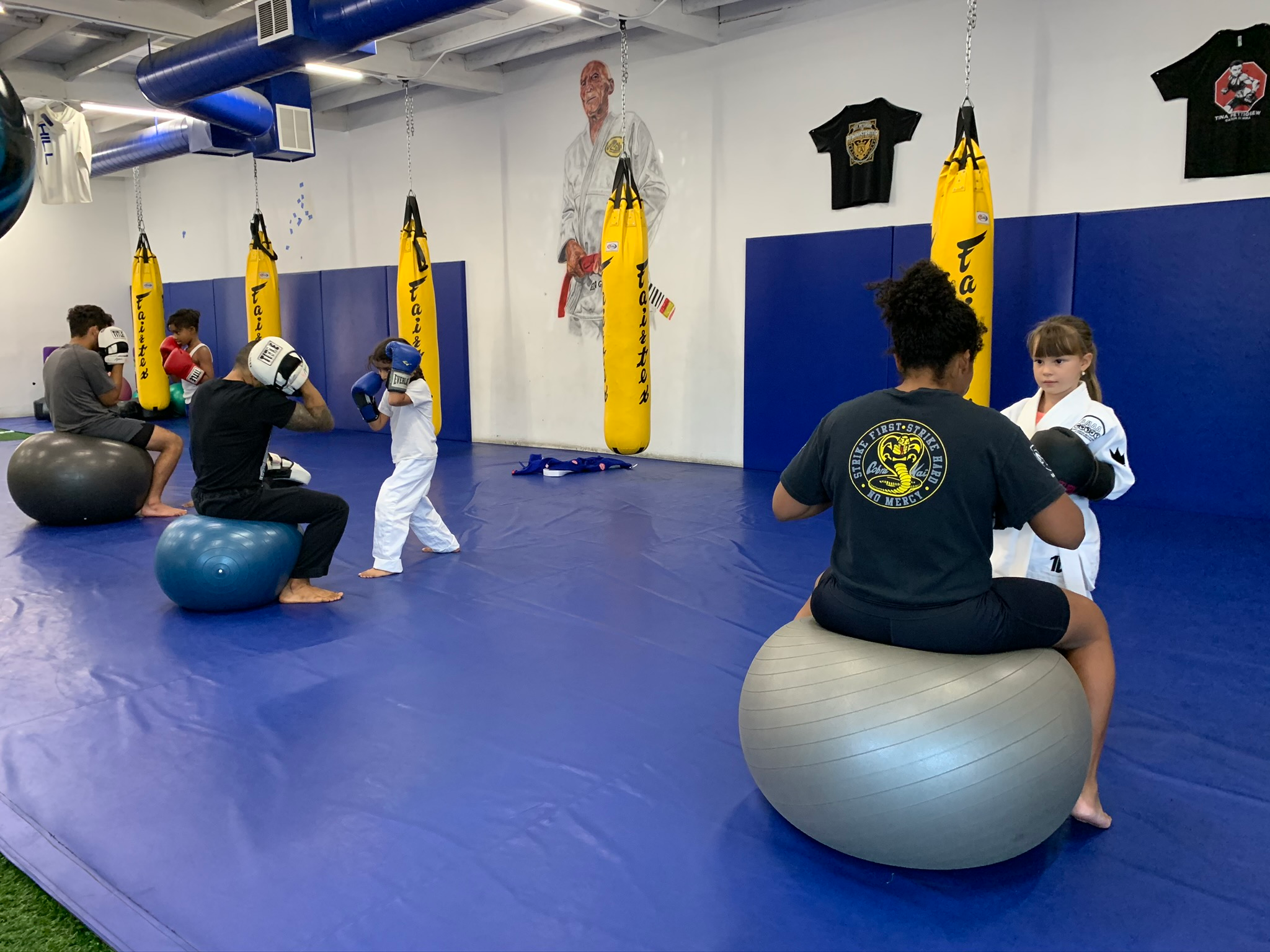 We have kids classes for ages 3-5, ages 6-8, and ages 9 and up. We also have Adult classes. We have martial arts classes to fit the entire family. We teach multiple disciplines but we specialize in Brazilian Jiu jitsu, Muay Thai, Boxing, Self Defense, and Kickboxing. For a free class, go to our homepage at www.bonitamartialarts.com or call us at (619) 356-3728.
Bonita/Chula Vista Martial Arts & Fitness in Chula Vista Ca
We are located in Bonita right next door to Chula Vista ca. Start your first lesson now! Get in touch with us and join us for a FREE Class! We are right on the border of Chula Vista and Bonita off of the 805 freeway at 4130 Bonita rd. Bonita, Ca 91902.
Our World Class instructors know all of the tricks to instill confidence, positivity, and a healthy boost of self esteem in your child. Impacting the lives of others is what thrives our school to keep teaching Martial Arts to kids and adults.
Many parents develop an interest in the program of their child and end up starting a training routine themselves.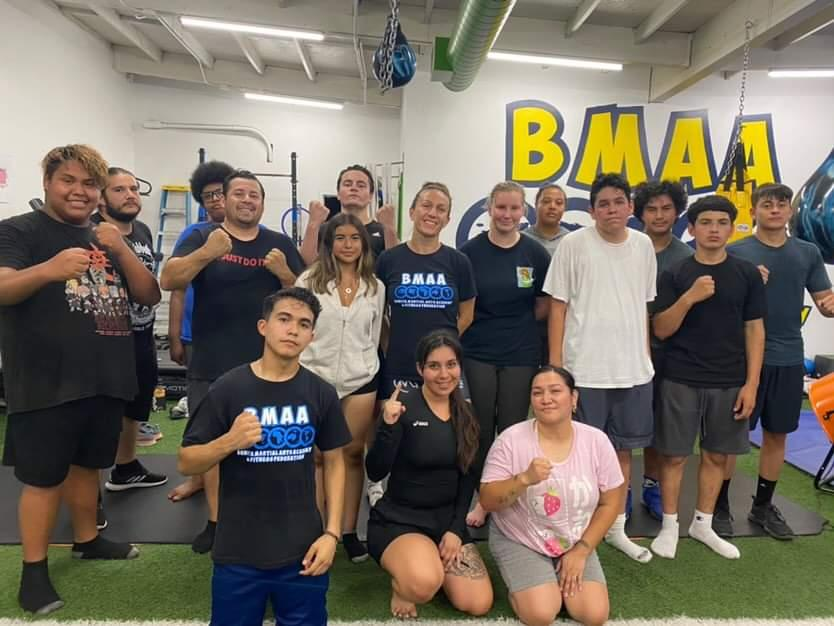 SELECT A PROGRAM
We have multiple amazing kids, teens, and adult programs to choose from 5 days a week. Our knowledgeable, instructors design each lesson specifically for each age group to maximize the results of the student. We teach them the different aspects of each technique while making it fun.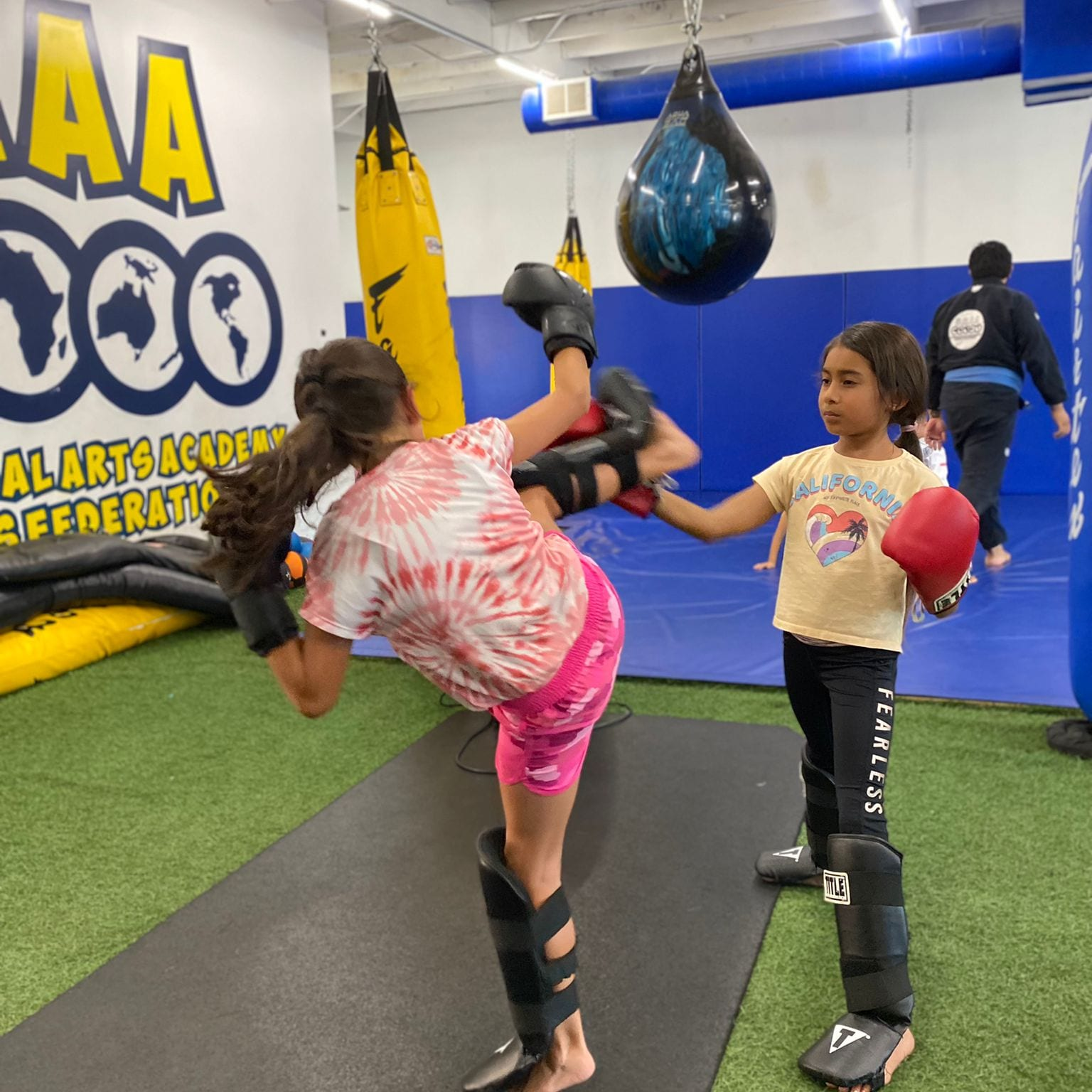 Those that are dedicated will achieve an extraordinary level of fitness. When you drill martial arts techniques, you break a sweat while developing your techniques at the same time.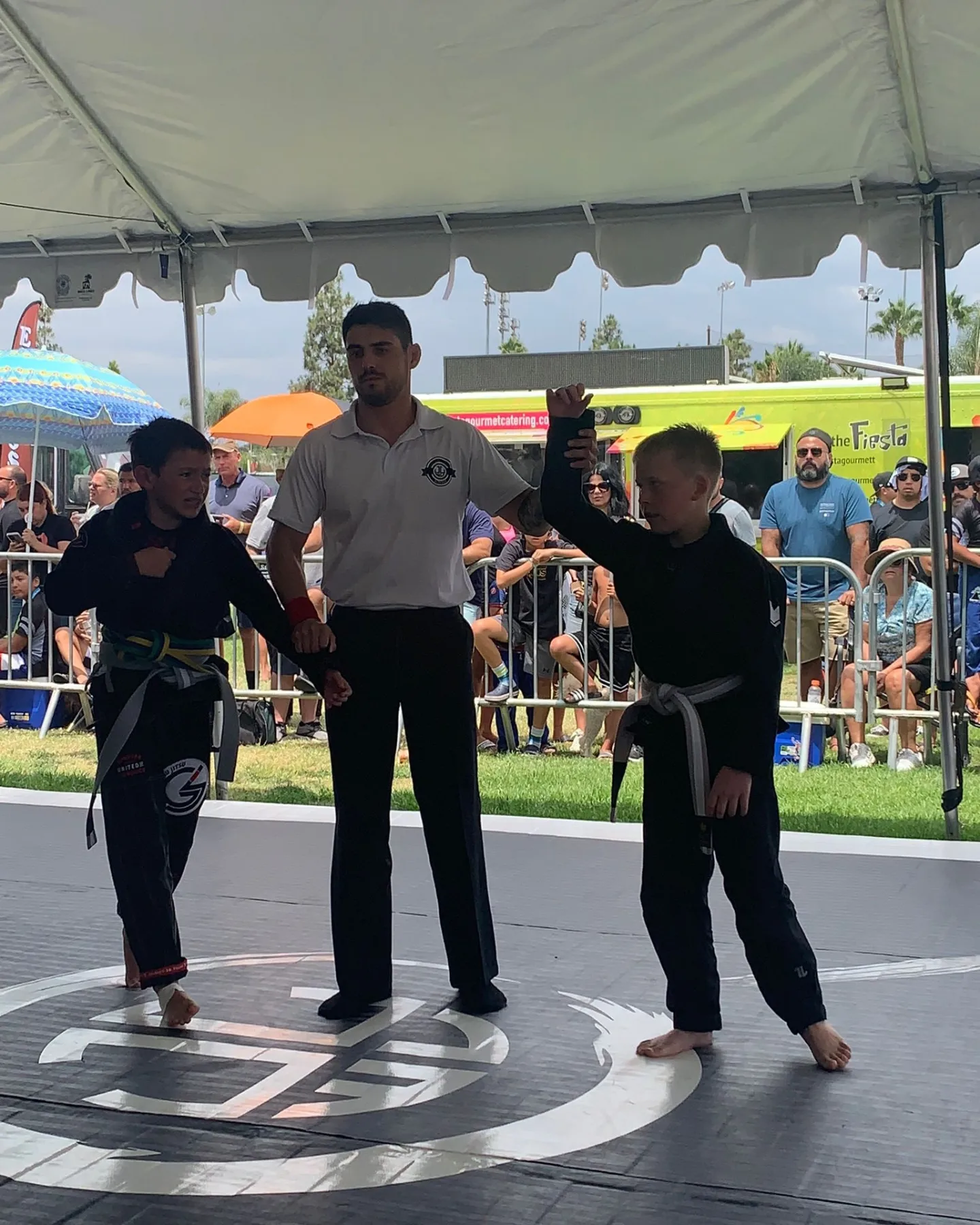 If your son or daughter are taking classes at our Chula Vista studio, they will have fun, learn amazing martial arts and self defense techniques, and make new friends that practice martial arts as well.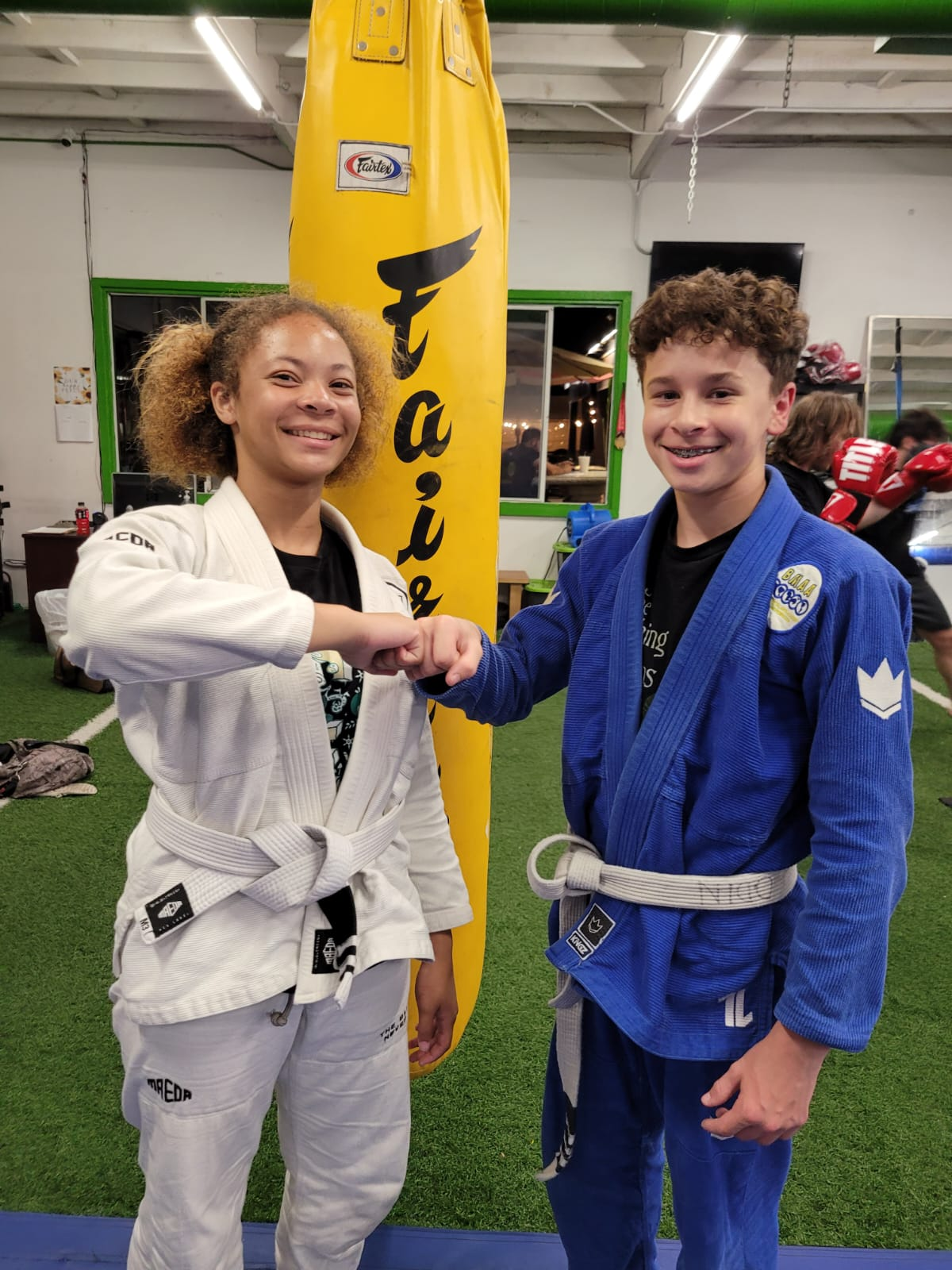 Children and their Social skills
One of the good things about Martial Arts classes is the benefit of growing children in numerous other scenarios. Our structured Martial Arts training and self defense programs are intended to improve the focus, coordination, strength, attitude, and the development of valuable social skills. Socialization is one of the foundations of youth growth.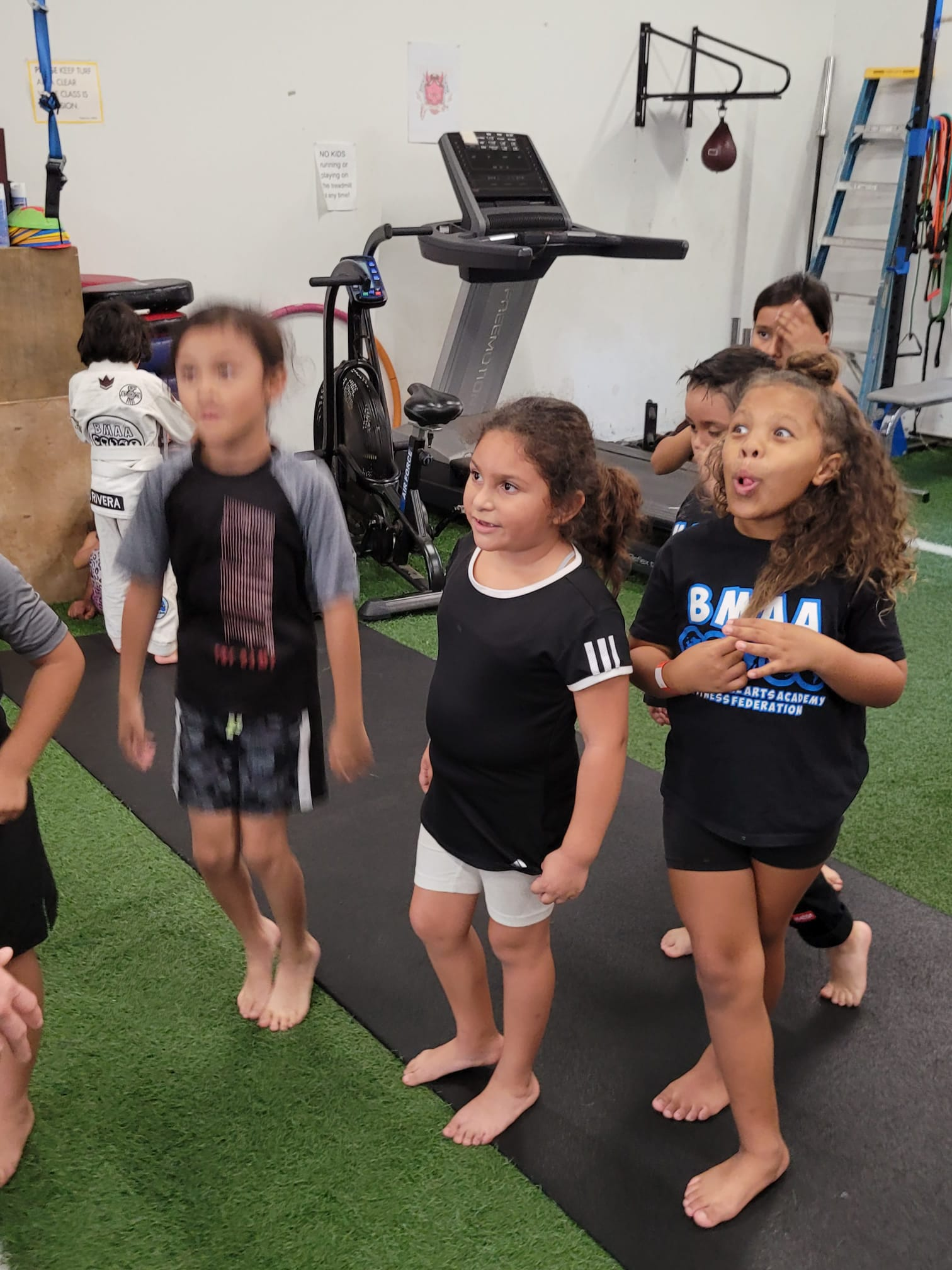 Our Martial Arts School is proud to help and teach children who have autism, add, adhd, and more. The more you have your son or daughter in a structured environment, the more likely they are to adapt to any environment presented to them whether it is in the classroom or the work place.
Discipline
By focusing on enhancing your children's strengths, we encourage them to be successful in life. We all know that to succeed in life, it requires discipline. Martial arts is known for providing that extra dose that we need. It also provides us the confidence we need to tackle anything life throws at us.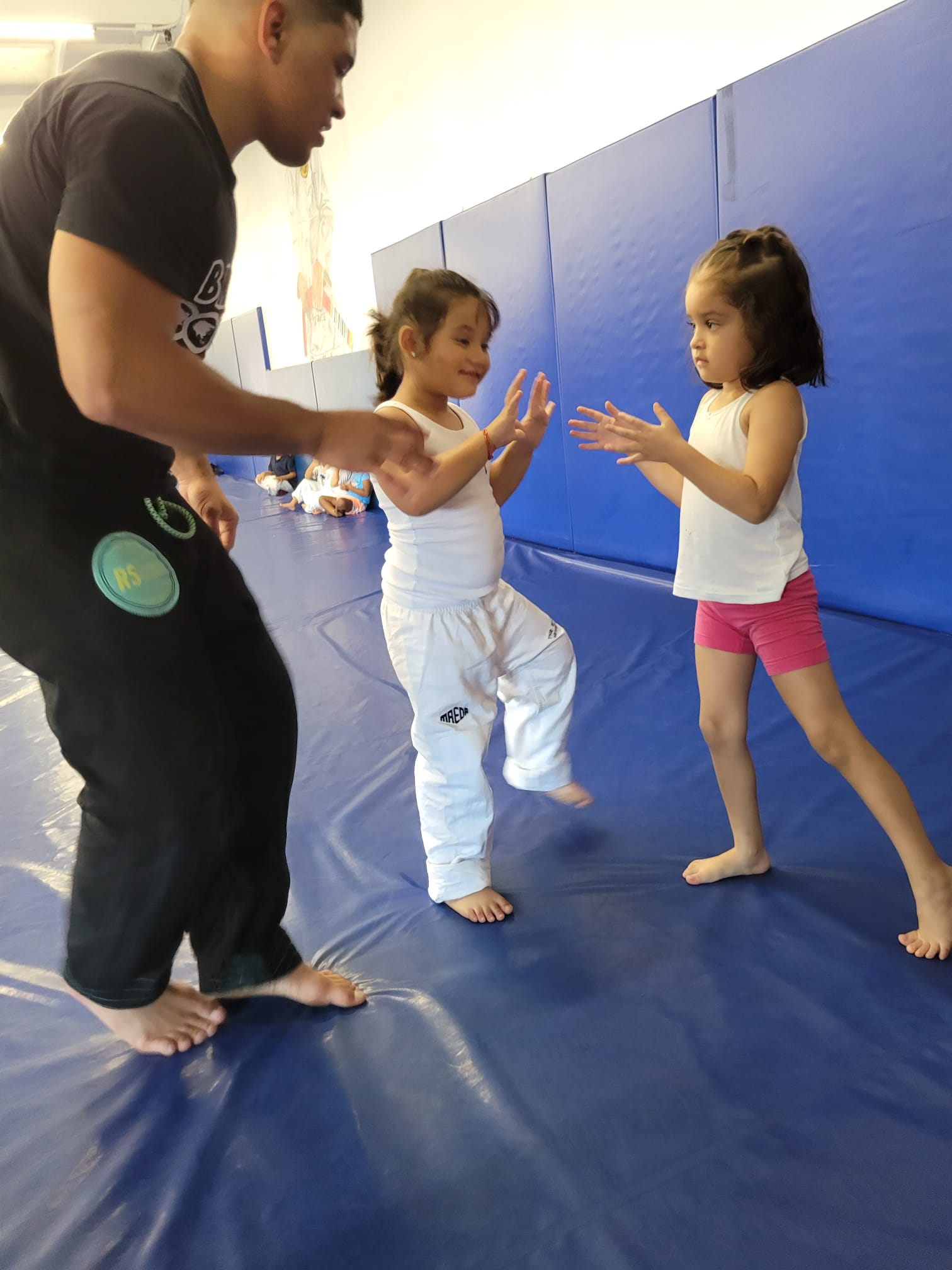 Studies show that the kids that participate in sports like martial arts, end up having the most success when compared to children that never participated in martial arts or sports. Chula Vista Ca is blessed to have an athletic history with the rich culture of soccer and even baseball teams that reached the little league world series! Now some of these athletes are crossing over to combat sports and they look amazing!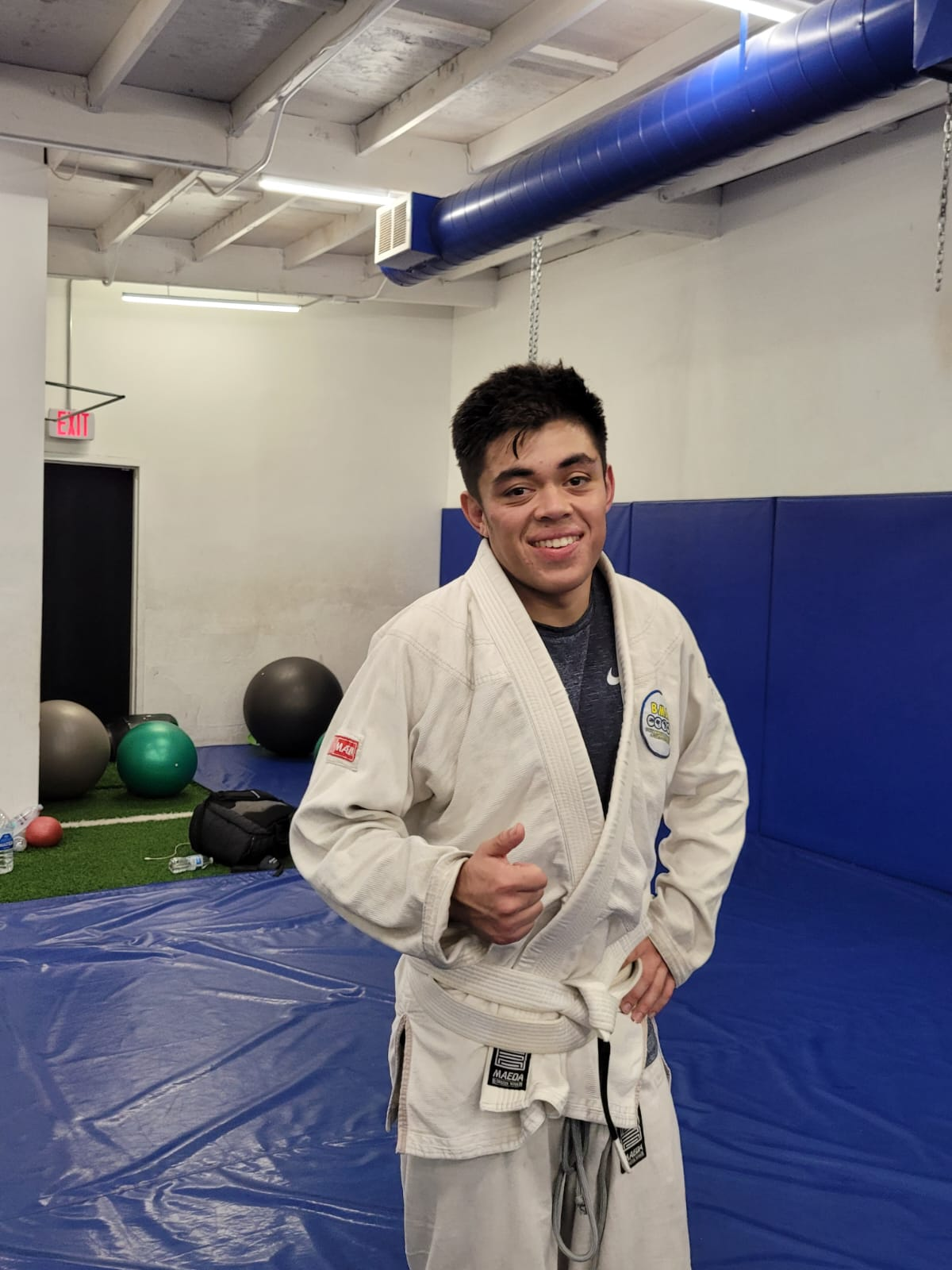 Family Training
When the whole family is training Martial Arts, everyone gets stronger mentally and physically. It makes every relationship that much stronger. Whether it's your mom, son, wife, or aunt, etc, Healthy activities like martial arts strengthen relationships. It gives everyone an outlet to relieve stress and get mind stimulation at the same time. If you live in Chula Vista Ca, you are lucky enough to enjoy the beautiful city on top of the activities that it presents.
Our Instructors
All of our instructors, are highly qualified and have extensive experience with both the youth and adults. Every teacher is still an active competitor in their own disciplines. We have some that are professional mixed martial artists, and some that are jiu jitsu practitioners.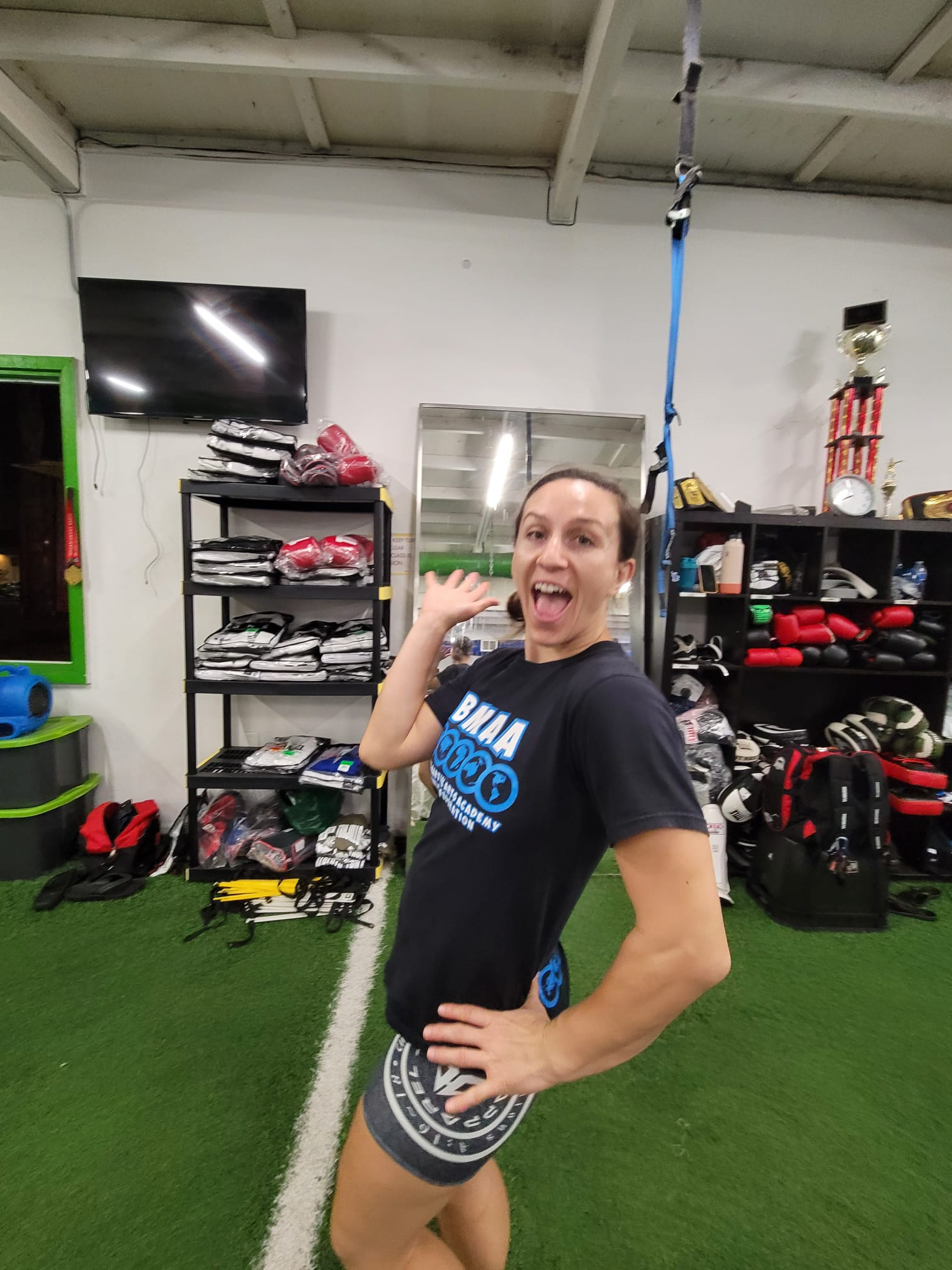 Being that they still actively compete, they are able to provide the highest percentage techniques due to the extensive experience that they have. Competition is the true testing ground on what techniques truly work and our staff is sure to share all of their knowledge to the community.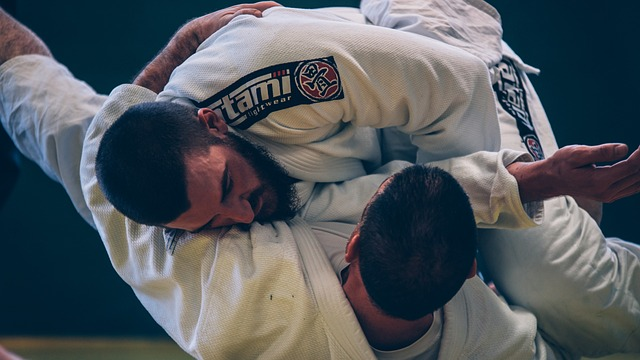 Self defense
It is always a big debate on which martial art is the most effective. Traditional martial arts are slowly going out the window while modern martial arts become more popular. When the UFC was born, martial artists from all disciplines challenged each other. We saw a karate guy vs a wrestler, boxer vs kempo, jiu jitsu vs tae kwon do, etc.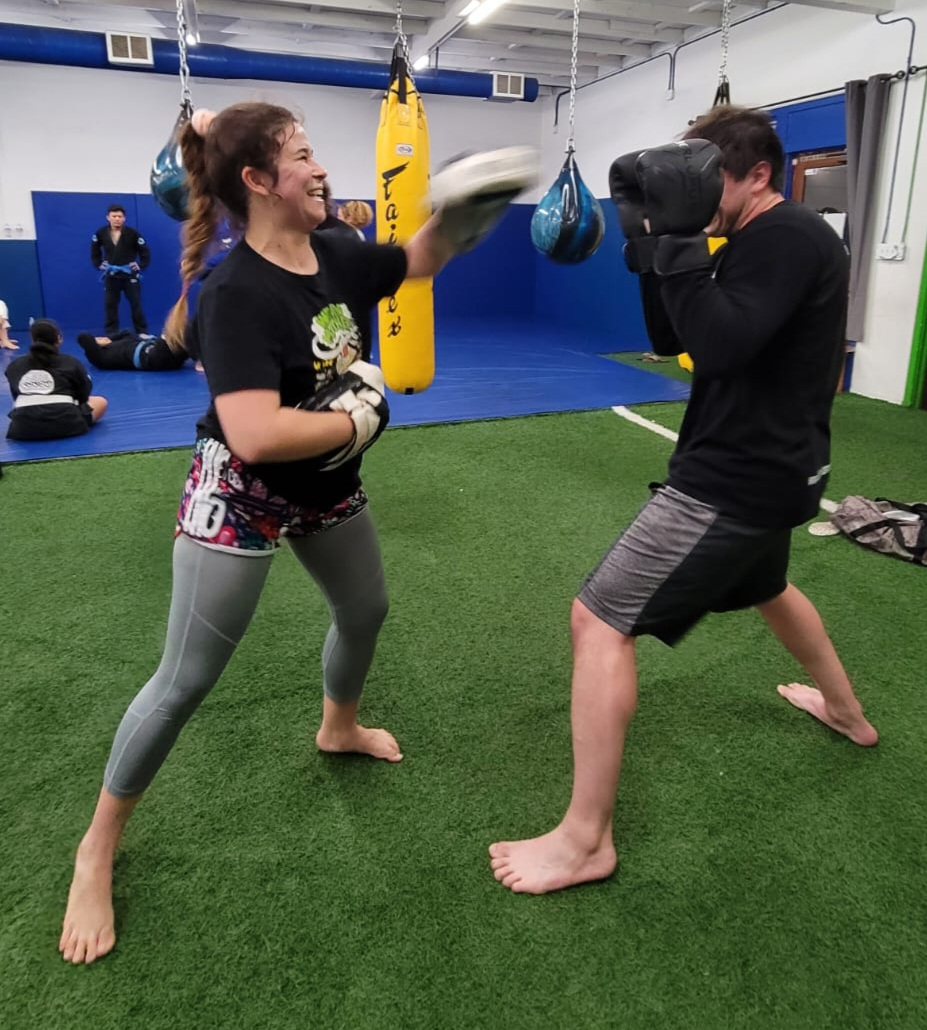 The results of the competition
There were some very interesting match ups but at the end the jiu jitsu guy prevailed. One of the smallest men in the competition showed the Brazilian jiu jitsu is one of the most effective martial arts in the world. Now that the UFC has been going for a while, all of the martial artists are well rounded and know the basics of all of the most effective disciplines.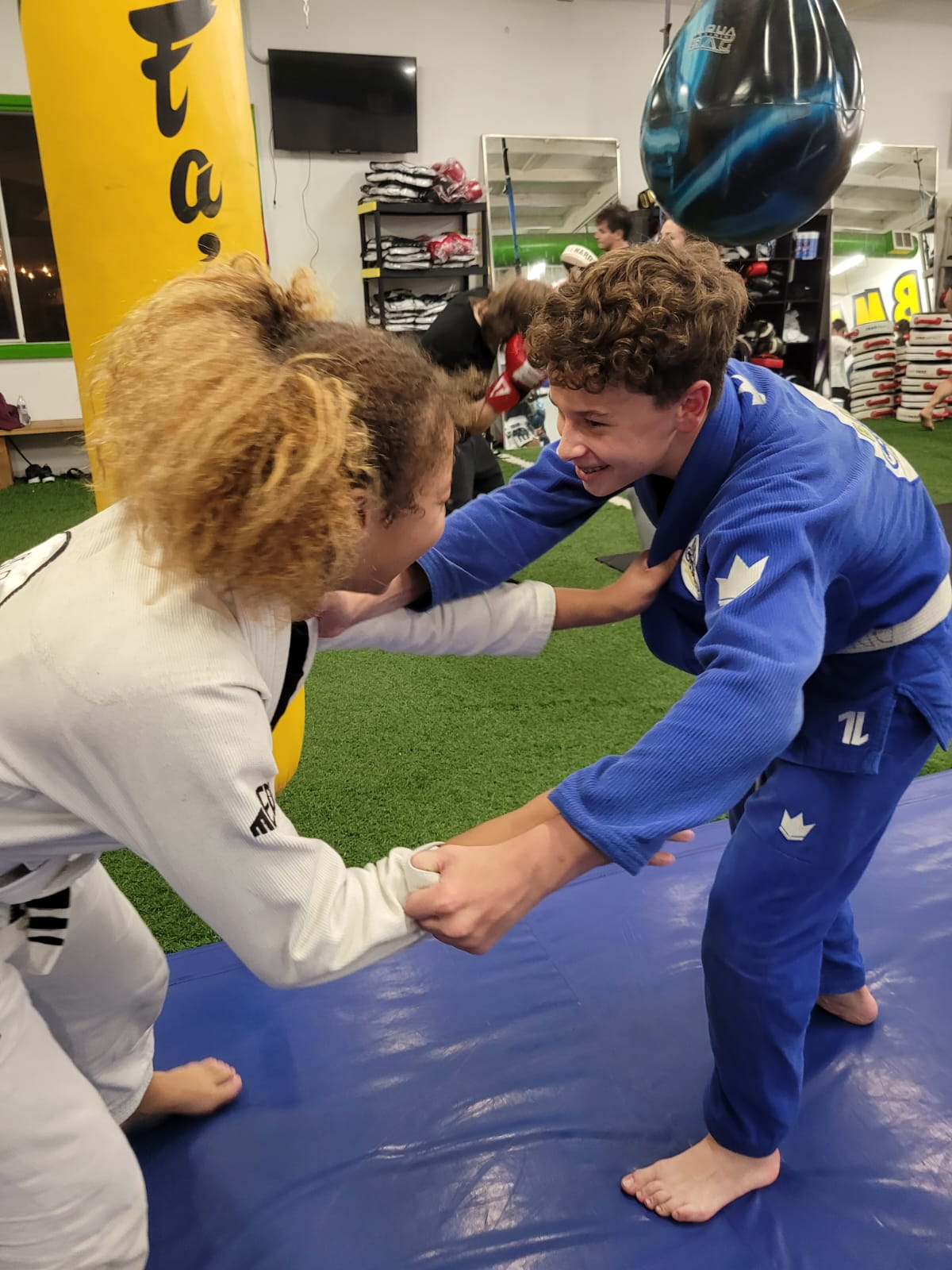 To get started with Bonita Martial Arts Academy, give us a call at (619) 356-3728. You can also book your free class at www.bonitamartialarts.com